Our Business Model
Our commercial operations are built around a direct marketing business model capable of introducing millions of potential customers to tens of thousands of customised promotional products.
Click the graphic below to enlarge: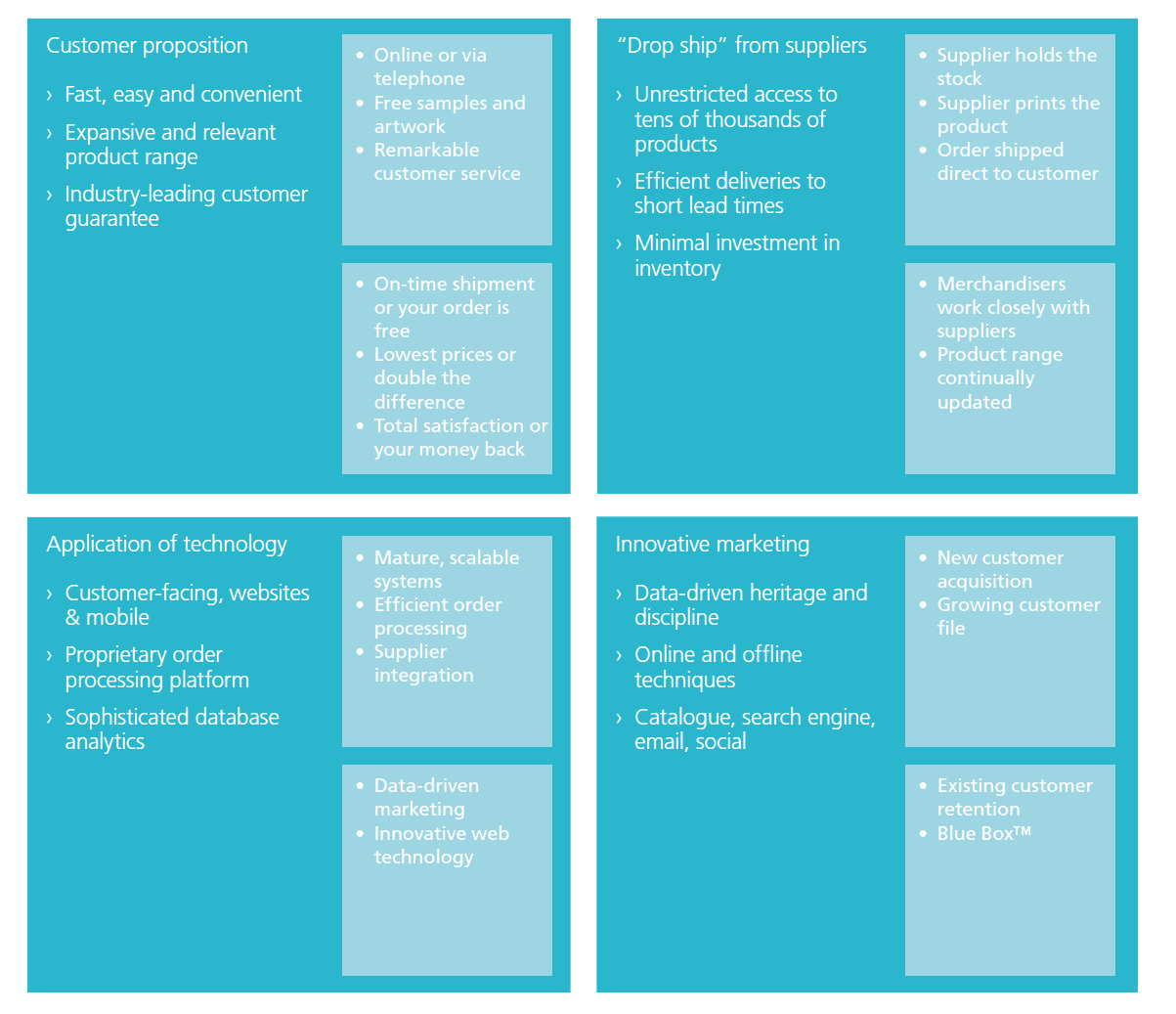 Our model has favourable cash characteristics: minimal inventory requirements, a high proportion of orders paid for by credit card and ongoing capital investment broadly in line with depreciation charge. Increasing investment in marketing activity and technology is funded out of operating cash flow, sustaining competitive advantage and further growth in market share.