Principles and Values
Our well-established culture and values are firmly grounded in the broad principles set out in our statement of corporate purpose and in our long-standing, principled approach to corporate responsibility (see Our Purpose). The Board believes that it is fundamentally important that these principles and values result in a commitment to sustainability that is the cornerstone of 4imprint's future success.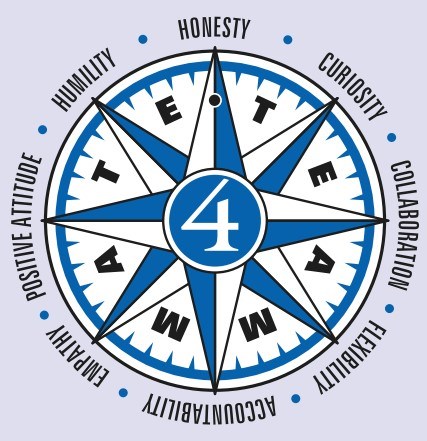 Our culture encourages responsible practice at all levels of the organisation and presents clear guiding principles that drive ethical interactions with, and outcomes for, all of our key stakeholders.
Our guiding principles are further expressed via "The Golden Rule" – treat others as you would wish to be treated yourself. This mindset is evident across the business: in our customer service proposition and guarantees; in our product sourcing initiatives; in the way that our team members interact with our customers, our supplier partners and with each other; in the way that we engage in our communities; and in our respect for the environment.