We sell an extensive range of promotional products – merchandise that is custom printed with the logo or name of an organisation with the aim of promoting a brand, service, product or event.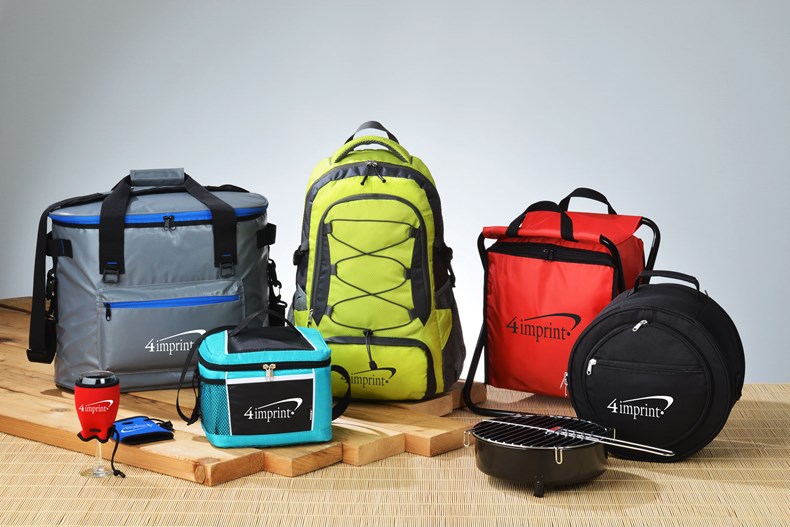 Our product range comprises tens of thousands of individual products ranging from basic giveaways such as pens, bags and drinkware to higher value items such as embroidered apparel, business gifts and full size trade show displays, enabling our customers to find the perfect product for their promotion and their brand. This range is carefully updated and curated by an experienced merchandising team.
Our recently announced better choicesTM programme provides curation of, and accessibility to, thousands of product and supplier standards, certifications and other attributes related to sustainability, environmental impact and more.
Product categories
Our top ten 'Supergroup' product categories by sales volume in 2021 are set out below. Movements from the 2020 and 2019 comparatives are provided to illustrate the different effects by category of the COVID-19 pandemic.
| | | |
| --- | --- | --- |
| Supergroup 2021 | +/- vs. 2020 | +/- vs. 2019 |
| Apparel | +53% | +20% |
| Bags | +51% | -7% |
| Drinkware | +70% | +0% |
| Writing | +32% | -29% |
| Outdoors & Leisure | +96% | +9% |
| Wellness & Safety | -11% | +47% |
| Stationery | +49% | -20% |
| Auto, Home & Tools | +45% | -13% |
| Technology | +32% | -41% |
| Trade Show | +55% | -30% |
4imprint 'Own Label' brands
Over the last few years 4imprint has developed, and continues to evolve, its own exclusive 'in-house' brands to fill gaps in certain product categories.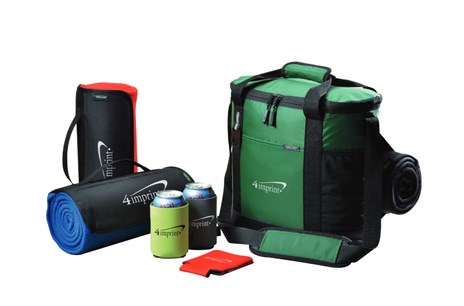 The Crossland® brand began as an 'outdoor' apparel brand, primarily in fleece jackets. In 2018 the brand was successfully expanded into other product categories, including 'beanie' hats, blankets and vacuum mugs. 2019 saw additional apparel lines, as well as vacuum drinkware, backpacks and coolers added under the Crossland® brand. Further expansion of the range has included outdoor chairs and additional outerwear, including 'puffer' style jackets and vests. Growth has been driven by newer categories such as drinkware and blankets, with the Crossland® brand as a whole above 2019 levels. Development work has taken place to identify recycled fabric options for core fleece jackets and blankets which are due to be launched in 2022.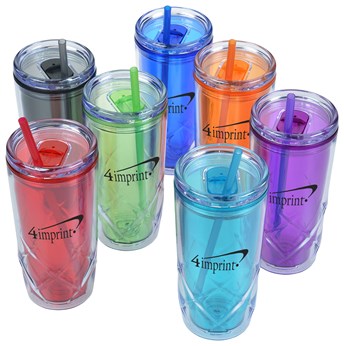 The exclusive reFresh® brand was launched in 2017 with a core line of affordable water bottles in a variety of designs and colours. Through 2019, the brand evolved to include competitively priced, brightly coloured tumblers and travel mugs. In late 2020 new metal drinkware items were added to the brand to become leading products in their respective sub-categories: a single wall aluminium bottle, a double wall vacuum bottle and a double wall wine tumbler. The reFresh® brand has returned to significant growth in 2021 after being negatively affected in 2020 as event cancellations impacted lower price point drinkware. Newer metal and vacuum options introduced in 2020 created strong growth. In addition, we have identified recycled resins suitable for manufacturing lower end plastic bottles, with the coloured options launched late in 2021.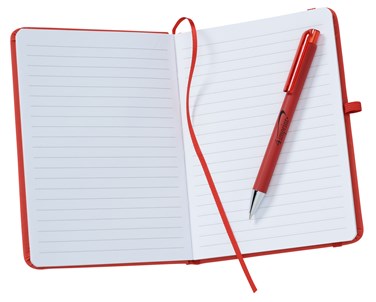 Launched in spring 2020 with a range of notepads and sticky pads, the TaskRight® brand is a line of everyday stationery products. This brand began to take off in 2021 as the stationery category recovered.